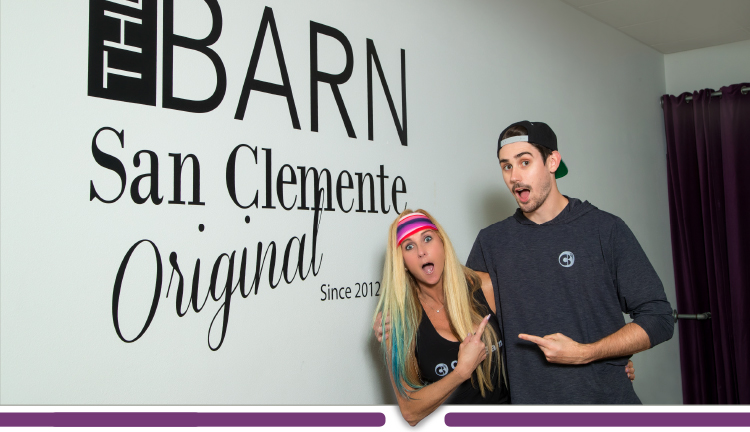 CB CycleBarn®
By Veronica Badzey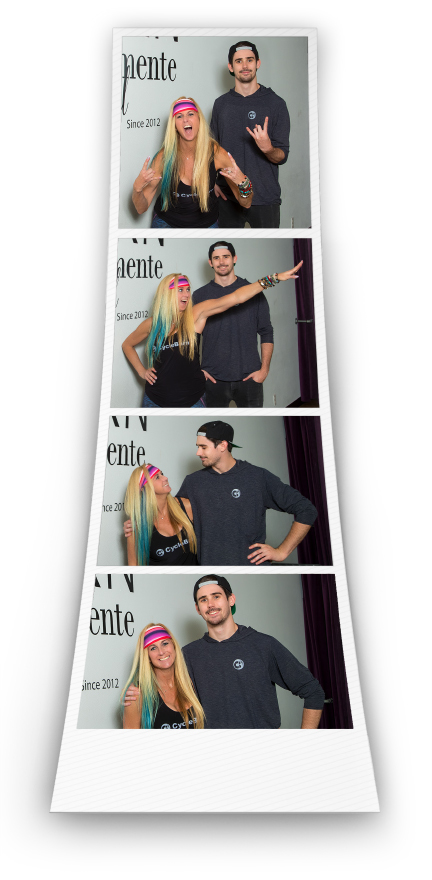 CB CycleBarn® opened its doors five years ago with three sold-out classes, and has since become San Clemente's ultimate indoor cycling experience. CB CycleBarn® fosters a true sense of community, (locally known as TheBarn) and welcomes a broad range of clientele from all backgrounds and fitness levels. "I'm proud of our diversity," says owner Karen Casler. "Anybody can ride here, whether you are a stay-at-home mom, a weekend warrior, or a competitive athlete."
From the very beginning, Karen was determined to make CB CycleBarn® a safe space where anybody could come to get a fantastic workout, have fun, and find relief from the overly-scheduled stress of the digital world. More than physical fitness, Karen describes indoor cycling as "CardioTherapy," with long-lasting benefits that renew the body, mind, and spirit. The high-energy, non-impact cardio workout is ideal for any fitness level. Instructor-guided classes are 45 minutes to an hour long, and include a warm-up, heart-pumping core, and cool-down period. Each participant sets their own level of difficulty by controlling the bike's flywheel resistance, making for a truly individual experience.
At CB CycleBarn®, you never have to worry about showing up early to claim a bike, or risk not getting a bike at all. Instead of the first-come, first-serve method found at most indoor cycling gyms, clients at CB CycleBarn® reserve their bikes prior to each class through an easy-to-use, "Book Your Bike" online portal. The friendly staff works hard to accommodate clients' varying schedules, with classes available 7-days-a-week, and some starting as early as 5:30 a.m. Complimentary towels, hand weights, and clip-on cycle shoes are available for all classes, as well as a customer favorite — post-workout, oil-infused cold towels. CB CycleBarn® instructors have free reign over their music selection and volume level, enabling them to customize the classes they teach. For riders that want a more subdued experience, ear plugs are available at the front desk.
The 800-square foot, air conditioned studio has a raised dais, allowing instructors an unobstructed view of the class. Studio walls are adorned with hand–painted graffiti by a local artist, representing how deeply rooted TheBarn is in the community. Once the class gets going, the instructor dims the lights and an infectious energy takes riders to another world.
"People come in to check out," relates Karen. "For some of them, this is the only free hour to themselves in their busy day."
Besides the basic CB2 Cycle class, (based on a traditional Spinning® style class), customers can also choose from the CB2 IQ, a performance-driven option with real time leaderboards; CB2 Rhythm, a dance-inspired bike-party; and CB2 TotalBody, which includes segments of upper body resistance. Participants receive post-workout emails with a daily performance summary, providing details like calories burned, total miles biked, and average/max RPM.
If you're looking for more than indoor cycling, you'll find it at CB CycleBarn's® newest addition to the family. A second, adjoining studio, opened 18 months ago, now offers PiYO, Barre, Bootcamp, and TRX classes.
With something for everyone, CB CycleBarn® easily fulfills its promise of "Keeping it Fun." Deeply committed to providing a high-quality experience for every customer, Karen deliberately keeps her prices as low as possible. "What I care about most is people," she enthuses, "not how much money I make. I measure success in lives changed."
Karen lives in San Clemente with her husband Chris, and children Cory, Eileen and Ryan; all of whom have helped make CB CycleBarn® the success it is today. For a full schedule of classes and fees, visit CBCycleBarn.com. The first five classes for new customers are always FREE!
CB CycleBarn® |  372 Camino de Estrella  |  San Clemente  |  949.481.5438  |  CBCycleBarn.com