Acting Academy for Kids
PARENTS & KIDS RAVE THAT AA4K IS THE BEST IN THE OC!
BY DINA SCAGLIONE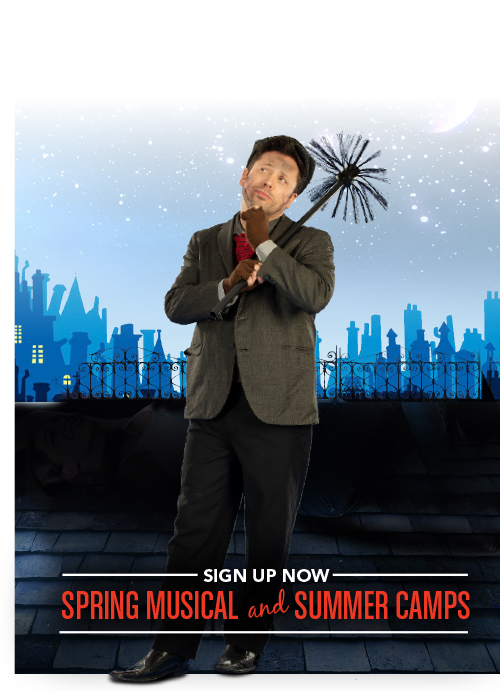 There's an old adage; necessity is the mother of invention. That certainly rings true when it comes to the creation and evolution of Acting Academy for Kids in Laguna Niguel.
Stephen Zygo, Founder of Acting Academy for Kids (AA4K), always wanted to run a performing arts studio for children. Growing up in a performing arts family, he experienced the powerful effect it has on a child's burgeoning intellect, their self-esteem and social identity. Small in stature but athletic, Stephen excelled in both sports and theater. With his vocal talent and musical theatre acumen, he quickly discovered he could land more lead roles on stage than win trophies on the field.
It was on stage where Stephen developed a strong sense of self. He could be quirky and funny and try on a variety of personas. He also learned to navigate the array of emotions that accompanied playing a leading role or being a part of an ensemble cast. This spectrum of experiences allowed Stephen to cultivate his ability to lead, educate and equip children and teens with the skills that will prepare them for roles both on and off the stage.
Why Performing Arts for Kids?
Armed with a musical theater background and a passion for education, Stephen spent his early career teaching at St. Mary's School in Aliso Viejo. Stephen directed the school's performing arts program, ultimately shaping the lives of hundreds of students. This led Stephen and his wife Maggie to create Acting Academy for Kids in Stephen's 4th grade classroom.
Soon after, during the down economy of the mid-2000's, Stephen and his wife found themselves without jobs. They knew, however, that they wanted to create a scalable educational environment that could reach more kids and positively impact families. With diminishing funding for the arts in schools, AA4K began to fill that void by offering affordable performing arts programs to families. "For performing arts to be effective, it has to be fun and engaging for the kids," shared Stephen. "Our experiential workshops not only shape a child's self-image, but they're a lot of fun, too."
They would eventually partner with a local South Orange County theater, producing a multitude of performing arts programs and summer camps for more than 9 years. In 2017, the Academy spread its wings and opened in three locations; San Clemente, Laguna Niguel and Irvine. It has since trained and inspired over 12,000 students!
What Makes AA4K Different?
While some performing arts academies focus on what it takes to break into Hollywood, AA4K boasts arts education, led by high-quality teachers with expertise in education, the arts, and working with kids. AA4K offers musical theater, vocal lessons, film and TV production classes (AA4K Studios).
"Education is the cornerstone of our performing arts program," commented Stephen. "I always wanted to have my own space to produce an educational, performance-focused program that would allow kids to have fun, but also help them develop essential life skills."
AA4K is more than a summer program or an afternoon workshop. The kids that go through AA4K form lifelong relationships and learn the essentials of team building. Some of these kids end up with friendships through the program that last through their teen years and beyond.
Parents Give AA4K a Standing Ovation
"I love AA4K! I love how vibrant and energetic the team is," said parent Anik Rubalcava.
"The kids learned how to speak in front of large audiences, rehearse and practice. It is great for fostering friendships, learning how to be on a team, and being flexible about taking on various roles."
"We have two daughters (ages 8 and 7) who have participated in multiple AA4K musical theatre offerings and their experiences have been nothing short of amazing," commented parent Ryan Vogt- Lowell. "AA4K's staff members are organized, caring and patient throughout the entire process, and genuinely committed to developing the children's confidence, self-esteem and team working skills."
Future AA4K
Look for upcoming spring musicals: Disney's Frozen and Harry Potter. Plan ahead and sign up early for AA4K's summer camps which tend to fill up quickly. For more information, visit ActingAcademyForKids.com or call 949.427.0072 (text or leave a voice message).
ACTING ACADEMY FOR KIDS | AGES 4-17 | ActingAcademyForKids.com | 949.427.0072