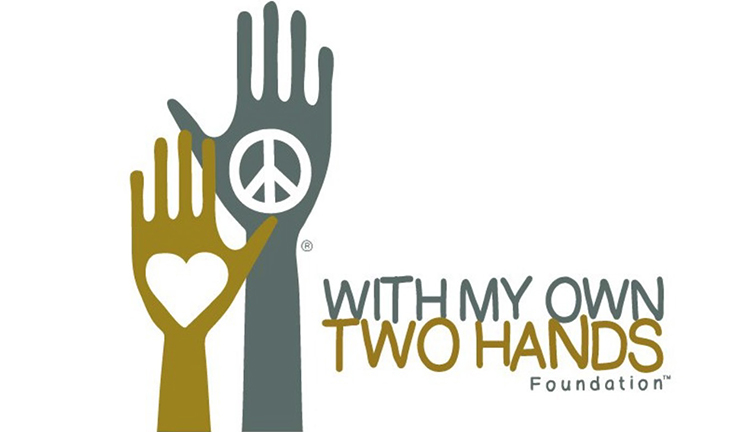 Upcoming Third Annual Tri-Give-A-Thon to Support With My Own Two Hands Foundation
Orange County fitness studios combine cycling and yoga to raise money for local nonprofit
San Clemente, Calif. – [Saturday, November 19, 2016] – CB CycleBarn® and Pure.Love.Yoga. San Clemente will be hosting the third annual Tri-Give-A-Thon in support of With My Own Two Hands Nonprofit, a Laguna Beach based nonprofit, that provides sustainable solutions to projects in Africa that benefit orphaned and disadvantaged children in need. The charity event raised $1,800 last year for the local nonprofit, with 38 residents participating.
The 2016 Tri-Give-A-Thon will bring together Orange County residents to start at CB Cycle Barn where they will spend 45 minutes spinning for a cause on decked out bikes with donated swag. The participants will set out on a three-mile run to Pure. Love. Yoga., where they will be rewarded with freshly squeezed organic fruits and greens followed by a blissful hour-long yoga class.
"With My Own Two Hands seeks to inspire our communities to help improve the lives of children in need, and this event is a great way to show our community that everyone can make a difference. As a lifelong resident of San Clemente, it is wonderful to see the community come together to help the deserving kids in Africa," said Lindsey Pluimer, founder and CEO of With My Own Two Hands.
100% of the proceeds from Tri-Give-A-Thon donations will directly support With My Own Two Hands Foundation, helping to provide education, shelter, water and food for orphaned and disadvantaged children in need.
About With My Own Two Hands
With My Own Two Hands Foundation is a 501(c)(3) nonprofit organization that is dedicated to improving the lives of orphaned or disadvantaged children in need. With the belief that diminishing poverty must start with the children, the organization's goal is to provide an education to children in need while making sure they have the necessities of shelter, water, and food. For ticket information, please visit trigiveathon2016.eventbrite.com.
For more information:
Mary Beth Pugh- Operations Manager
Marybeth@WithMyOwn2Hands.org // (949) 315-9856
WithMyOwn2Hands.org