St. Anne School
Empowering Students to Explore a World of Possibilities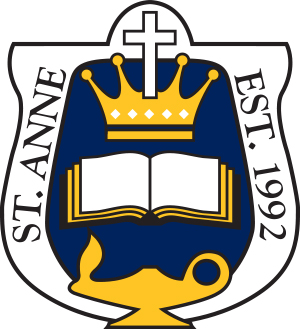 Nurture with care. Teach with creativity. Embrace life. Treasure faith. These are the guiding principles that shape St. Anne School, an independent Catholic school in Laguna Niguel.
St. Anne School stirs a passion for learning with stimulating, engaging, and rigorous academics. The learning environment for Preschool through grade 8 students is intimate with ideal student/teacher ratios and a commitment to fully developing each child in mind, body, and spirit. The school uses the latest, proven teaching methods, curricula, and technology—combining techniques that make learning fun with a sweeping range of academic studies. St. Anne School students become curious, confident and well–prepared for a life of learning and leadership.
Students of all faiths develop their talents through a wealth of extracurricular and scholastic activities. Starting with two–year–old students, imaginations are sparked through hands–on collaboration solving real–world problems. There's something to engage every inquisitive mind both in and outside the classroom. St. Anne believes children who explore their interests are more comfortable with themselves and the world around them. Children who are well–rounded become adults who are well–informed. Ultimately, they are more successful in life. For St. Anne School, that's the purpose of education.
A National Blue Ribbon School, St. Anne is also accredited by the California Association of Independent Schools (CAIS), the Western Catholic Educational Association (WCEA), the Western Association of Schools and Colleges (WASC) and the National Association of the Education of Young Children (NAEYC).
The school experience at St. Anne promotes a love of learning through academic, artistic, and athletic programs. With the guidance and dedication of faculty, students gain a solid foundation rooted in problem solving, collaboration, creative expression, leadership, faith, technology, and global citizenship.
To schedule a private tour and learn more about St. Anne School, please contact:
Lil Ray Reed, Kindergarten – Grade 8 Office of Admission
949.276.6753, LRay@st–anne.org
LuAnn Wilson, Preschool Pre–K Admission
949.276.6783, LWilson@st–anne.org
St. Anne School
32451 Bear Brand Road
Laguna Niguel, CA 92677