Sofas by Design
Deborah & Tiffany Ashcroft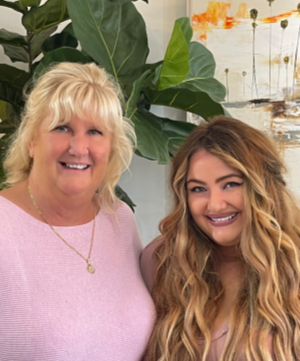 Founded in 2003 by Deborah Ashcroft, Sofas by Design is a female-owned, sofa manufacturer and interior design team located in San Clemente. In addition to specializing in custom-made sofas and sectionals, it's also well-known for warehousing a vast selection of carefully curated furniture and home goods.
At Sofas by Design, you won't find the everyday, cookie-cutter variety of home products that are so commonly found online and in big-box furniture stores. It features an eclectic blend of unique treasures that have been expertly chosen to entertain and dazzle you and your house guests. The company stays ahead of ever-changing trends to ensure that you'll not only get what you envision, but that you'll be proud of your purchases for years to come.
Let your imagination run wild! From classic traditional to contemporary/modern, you have the ability to select from hundreds of styles, fabrics, and brands to create a one-of-a-kind statement. If you're unsure of which direction to go, the team can help you navigate through your options with a professional design consultation, where they can assist you in customizing the perfect piece for your space.
Sofas by Design encourages you to peruse its perfect, 5-star reviews on Yelp. Locals can't rave enough about the quality collection of merchandise and outstanding customer service. If you're ready to furnish your space and not sure where to start, then call to schedule an appointment for an initial consultation. The team will gladly provide you with accurate and realistic information regarding costs and timelines, answer any questions you may have, and guide you through the design process. Conveniently located in downtown San Clemente on El Camino Real (next to Pizza Port), the recently expanded showrooms are open Monday through Saturday from 10am to 4pm.
Sofas by Design
309 N El Camino Real, San Clemente
949.294.2635
sofasbydesign.co