Santa Margarita Catholic High School
Find it here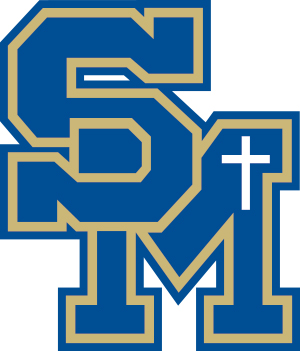 With academic tracks tailored to meet the needs of varied learners; more than 85 clubs and activities; competitive, character–building athletics and an award–winning arts program – all in a nurturing, Christ–centered environment – Santa Margarita students are empowered to grow spiritually, intellectually, socially and morally.
Be You
At Santa Margarita, the uniqueness of each individual is celebrated. Athlete? Great. Dancer? Super. Game designer? Perfect. Writer? Awesome. Straight–A student and Harvard's your fallback? Understood. At SMCHS, students can stay true to themselves and discover their God–given talents.
Believe In Yourself
In addition to the academic foundation, critical thinking skills and character developed at SMCHS, the school provides a nurturing environment where self–confidence grows. All through college, in the big meeting on the job, and in millions of moments to come, there is no expiration date on the confidence gained at Santa Margarita.
Achieve More
Achievement matters at SMCHS, whether a "C" student striving for a "B" or a student–athlete pursuing a national high jump record while managing multiple AP courses, Santa Margarita students are supported by their classmates, teachers and coaches who expect them to succeed. This school–wide culture of positive peer pressure instills an enduring desire to excel – to do more and be more.
Love as Christ Loved
Inside and outside of the classroom, Santa Margarita students are encouraged to love as Christ loved. Empowered and inspired, SMCHS students become more thoughtful sons and daughters, act with greater compassion to friends and strangers alike, and harness the courage to consistently do what's right, no matter the consequences.
Make a Difference
At every grade level, SMCHS opens students' minds to social issues by providing opportunities to apply problem–solving abilities to real world troubles. By demonstrating a commitment to the global community, the school equips students to be far more than just bystanders when faced with exclusion and inequality.
Change the World
In prominent colleges and universities throughout the United States, and diverse organizations and companies around the globe, Santa Margarita graduates are making this world a better place – learning, leading and thriving.
Find It Here
While some students already know what makes their hearts beat faster, it's a journey of discovery for most. Whether it's the daily rigor of the school's International Baccalaureate Diploma Programme, mastering the choreography of a school musical production, assembling a robot, or simply enjoying new friendships at a club meeting, there is something for everyone at SMCHS.
Santa Margarita Catholic High School
22062 Antonio Parkway
Rancho Santa Margarita, CA 92688
949.766.6076
www.smhs.org