OC Parks Annual Parking Pass Available Online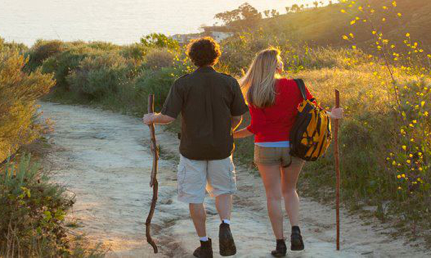 (Orange County, Calif.) – Give the gift of the great outdoors this holiday season with an OC Parks annual parking pass, now available for purchase online or in person at most OC Parks facilities.
OC Parks annual parking passes make perfect stocking stuffers and allow convenient parking at regional and wilderness parks, as well as all County beach parks. Enjoy hiking, mountain biking, exploring, surfing or rest and relaxation in nature with simple pre-paid parking at all locations. Give the gift that's ideal for adventurous friends and family.
The OC Parks annual parking pass rates are affordable and accessible. The annual regional and wilderness parking passes are available for $55 to the general public, and $35 for disabled with placard and to seniors 60 years of age and above. A pass for parking at County beaches is available for the same price. Or, explore all OC Parks and beaches with a combination pass available to the general public for $80, or just $50 for seniors and disabled. Distinguished Veterans are eligible for a combination pass at no fee.
Annual passes are available for purchase online and at an OC Parks facility near you. Visit OC Parks online at http://ocparks.com/about/fees/pass to renew or purchase an annual parking pass and for a list of convenient locations. Spend some time in the great outdoors with family, friends and OC Parks all year long.