MemorialCare Medical Group
Breaking Ground at Sendero Marketplace
by Veronica Badzey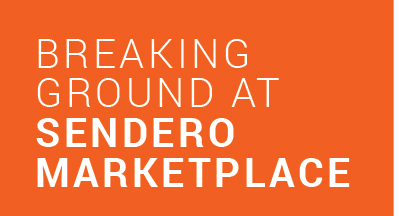 MemorialCare Medical Group is dedicated to providing the best value in exceptional health care to thousands of patients throughout Orange and Los Angeles Counties. This fall, it will be expanding its reach even further with the opening of of a new facility in the Sendero Marketplace, at the corner of Ortega Highway and Antonio Parkway. 
"Our goal," explains Laurie Sicaeros, Chief Operating Officer of MemorialCare Medical Foundation, "is to be the preferred providers for the families of Rancho Mission Viejo, as well as nearby Ladera Ranch."
Set to open in Spring of 2019, a two-story, state-of-the-art medical center featuring comprehensive healthcare with an emphasis on wellness and preventative care will be constructed within Rancho Mission Viejo. The 26,000 square foot facility will also provide walk-in services for those who need immediate access to medical care without an appointment. Plans include a staff of six primary care physicians, including family practitioners, pediatricians, and specialists in internal medicine, pulmonology, orthopedics, and asthma/allergy, as well as a full complement of nurses, medical assistants, and front office personnel. In partnership with Saddleback Medical Center, the new location will offer a wide range of specialty services, including: asthma consultations, orthopedic services, cardiac testing, lab services, a breast center, EMT diagnostics, EKG tests, digital X-ray, and ultrasound, making them a one-stop shop for healthcare in the surrounding communities. 
In support of an active, outdoor lifestyle favored by many local residents, MemorialCare will also be partnering with the Ranch Life community association, by holding physician and dietician-led health education classes on a variety of topics such as diet, exercise, and asthma, as well as sponsoring Ranch Life community events.   
The interim location in Sendero Marketplace will be opening November 2017, while construction on the new building gets underway. It will provide many of the same services planned for the permanent location, including the Ranch Life education classes.  With a staff of three primary care physicians, (two family practitioners and one internal medicine specialist), as well as two medical assistants, an LVN, and front office staff, the temporary office will focus on providing well-rounded care, along with walk-in services. Office hours will be extended to six days a week, Monday through Saturday, to meet the needs of the growing community.
Patients at both the interim and permanent locations gain access to the broader MemorialCare network through its interactive EMR (electronic medical records) portal, myChart, powered by Epic Systems software. MyChart streamlines patient records into a one-chart system which is utilized by all MemorialCare hospitals, urgent care facilities and offices, seamlessly integrating communication between doctors and specialists at separate locations. Patients can log in to myChart from any digital device to view their medical history, schedule appointments online, and request prescription refills. If a patient arrives at a MemorialCare location needing emergency services, staff calls ahead to the hospital, apprising them of the situation through the EMR portal.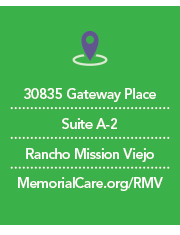 It's not only technology that makes MemorialCare exceptional. Over the years, it's evolved to meet the needs of the community and now serves a combined total of 660,000 annually through multiple locations in Orange and Los Angeles Counties, with 85% of urgent care and walk-in cases transitioning to permanent primary care patients. The high rate of patient retention attests to the quality of care provided by an exemplary staff of compassionate doctors, nurses, and support staff. Many MemorialCare doctors elect to live in the communities in which they work, participating in community events and taking the time to develop meaningful relationships with the patients they serve.
"It's been truly inspiring," says Laurie, "to see MemorialCare continue to grow and evolve to meet the needs of the local communities. I've been here for 20 years, and I'm continually amazed by our caring and compassionate doctors and staff."
MemorialCare Medical Group accepts most major insurances, including Medicare. Look for the opening of the interim Sendero Marketplace location next to Gelson's in November, with extended office hours: Monday through Friday, 9 a.m. to 7 p.m. and Saturday from 9 a.m.  to 2 p.m.