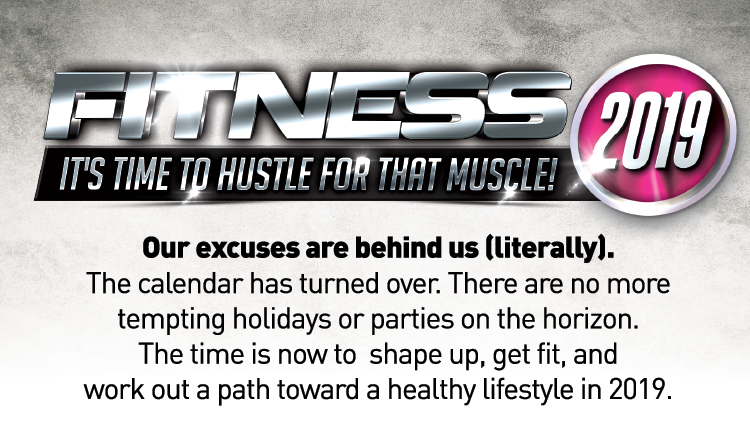 Fitness 2019
Fit Pilates
FIT Pilates invites you to check out one of Orange County's hottest workouts! Using the Lagree Fitness Method, FIT Pilates is the only licensed studio in San Clemente and Mission Viejo to offer the Megaformer. Providing constant resistance, the Megaformer effectively combines strength, endurance, cardio, balance, core, and flexibility, not only in one session, but in each and every move. In a 50-minute workout, you will shake, you will sweat, and you will quiver, but most importantly, you will get strong, toned, and FIT! Try one of these new client specials: first class $10 or 10 classes for $69 until January 31st. Experience for yourself why celebrities and athletes around the world are addicted and just can't get enough of Lagree Fitness. Email info@FitPilatesStudioSanClemente.com or visit FitPilatesStudio.com for more info.
1001 Avenida Pico H • San Clemente, CA 92673 • 714.421.2127 • FitPilatesStudio.com
F45 Training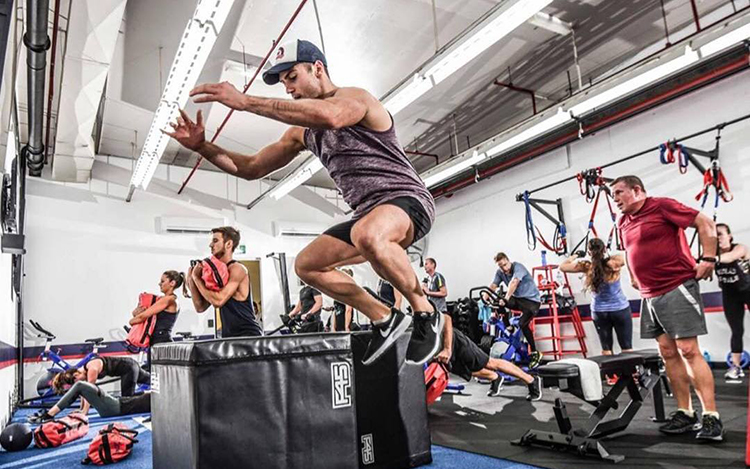 F45 Training is a unique workout platform combining Functional Training using a HIIT timing format in a Circuit type environment.  The concept was developed in Australia in 2012 and brought to the US in 2014.  The class is based on a 45 minute time schedule so you get in and out and every minute is very effective. Some days are resistance based, other are Cardio and others are a hybrid of both.  Every day the workout changes so you never do the same one twice. There are over 4,000 exercises and 32 different daily schedules so you will never get bored and neither will your muscles! This workout is perfect for everyone no matter where you are in your fitness journey. Every single exercise can be modified and the reps are up to you. The certified personal trainers are there to assist you and make sure you are doing the exercises safely and within your own ability. Visit F45training.com for more information.
26711 Aliso Creek Rd. #100A • Aliso Viejo • (949) 484-4008
25260 La Paz Rd. • Laguna Hills • (949) 297-8199
27835 Santa Margarita Pkwy • Mission Viejo • (949) 239-1212
30451 Avenida de las Flores • RSM • (949) 239-1212
30595 Gateway Pl. • San Juan Capistrano • (714) 714-6001
Zen Dojos
For nearly 30 years, Zen Dojos' commitment to helping the kids of San Juan Capistrano and beyond stay healthy and gain confidence through the martial arts has been unwavering. Its one-of-a-kind children's program focuses on nourishing our youth with life-long health and fitness principles that become a cornerstone for healthy living as they grow into young adults. Instructors are trained in recognizing the greatness in each of the students to help them become healthy and strong, both mentally and physically. Call 949.240.6574 to set up a free class and to learn how Zen Dojos can help your child actualize their fullest potential.
31888 Del Obispo #C6 • San Juan Capistrano • (949) 240-6574 • ZenDojos.com
9Round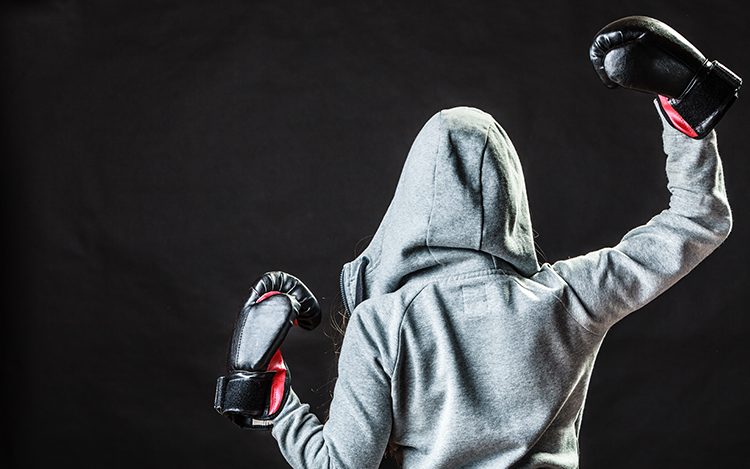 9Round is a 30-minute full-body kickboxing workout that is circuit-based. Not only will you punch and kick bags at each of the 3-minute rounds, but this effective workout incorporates strength and core training as well. All fitness levels are welcome at 9Round and every workout includes a trainer to guide you along. The state-of-the-art heart rate monitoring system ensures that you maintain an optimal target heart rate to achieve maximum fat loss. 9Round's unlimited circuit-based workouts (with trainer included) are convenient for those with busy lives since there are no set class times or schedules to navigate. Locations in San Clemente, San Juan Capistrano and Laguna Niguel make it easily accessible for those in South OC. Check the Yelp and Google reviews or visit www.9Round.com to learn how you can lose weight and get fit at 9Round.
3916, 979 Avenida Pico Ste K • San Clemente • (949) 218-7271
31742 Rancho Viejo Rd #D • San Juan Capistrano • (949) 429-6059
30100 Town Center Dr #S • Laguna Niguel • (949) 218-6611
Orangetheory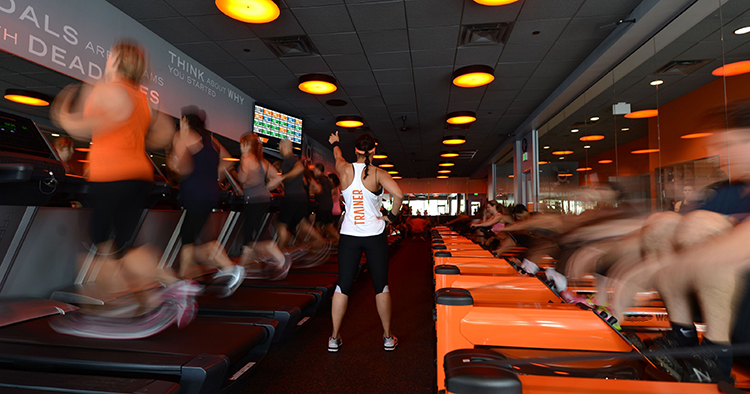 Orangetheory Fitness is group personal training at its best. It combines heart rate based, high-intensity interval training (HIIT) with resistance training for a complete, full-body workout in one hour. The professionally coached and expertly created workout templates take the guess-work out of getting stronger, more fit, and burning more calories. Although the workout changes daily, it is the same throughout each day so that you can take any of the many classes according to your schedule. Orangetheory Fitness has combined known, proven techniques in such a way to get the most out of an hour. Each member has their own heart rate monitor and their efforts are based on the five heart rate zones. It also targets specific amounts of times in each zone to induce EPOC, a biological state in which your body will increase calorie burn for up to 36 hours after the workout. Visit san-clemente.orangetheoryfitness.com or call 949.485.4885 to learn more.
802 Avenida Pico • San Clemente • (949) 485-4885 • san-clemente.orangetheoryfitness.com
Studio A Pilates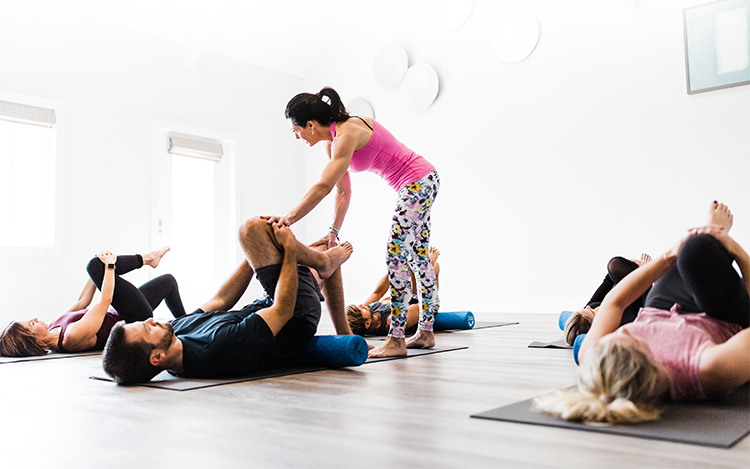 Studio A is a space created for and dedicated to mindful movement and wholistic wellness presenting specialized and certified instruction in the arts of Pilates and Yoga. It offers classes in The MELT Method, (a simple self-treatment system to boost performance, speed recovery and eliminate chronic pain), as well as Barre and Pilates Suspension Method Classes. Clients and students are guided according to their unique and individual strengths and challenges through functional, integrated methods of movement, in order to attain a clear, unified relationship of mind, body and spirit. Studio A gives the option of choosing group class settings, semi-private duet sessions or one-on-one private instruction. Studio A provides an inviting atmosphere with clean lines, calming tones and textures as well as organized, professional surroundings. Visit studioApilates.yoga or call 949.218.0233 to learn more.
24849 Del Prado • Dana Point • (949) 218-0233 • studioApilates.yoga
Pure. Love. Yoga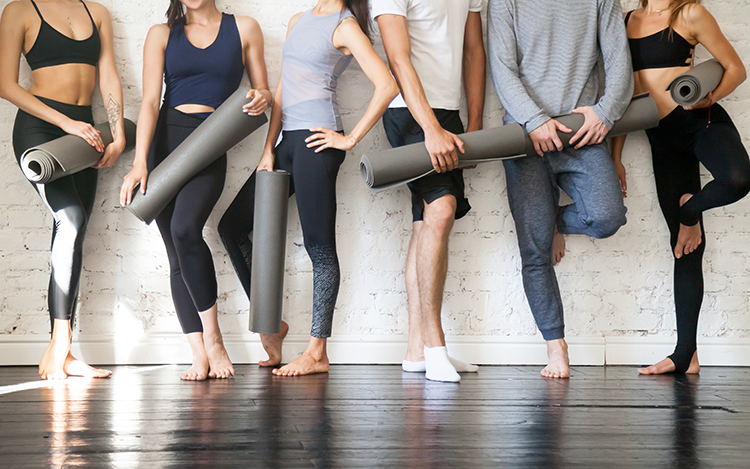 Pure Love Yoga caters to the true beginner.  Learn HOW to do yoga before you start practicing yoga. There is a difference between guiding a yoga class and teaching yoga. Both are offered at this studio. The heated and non-heated Vinyasa classes are for all levels, and teachers offer modifications as well as suggestions to challenge the advanced yogi. While strength and flexibility are physically beneficial, they include in their full spectrum of classes: Restorative, Yin, Reiki, Meditation, and Sound Healing classes. Pure Love Yoga offers full amenities such as locker rooms, showers, and a student lounge with plenty of herbal tea choices to warm the soul. They are a community of kind and loving people with the common goal of practicing the healing arts of yoga. They are community. They are family.  They are Pure Love Yoga.  Start your life-changing journey today at Pure Love Yoga and visit pureloveyogasc.com.
415 E Avenida Pico • San Clemente • (949) 492-5048 • pureloveyogasc.com