Comforts of Home
Jim Leontas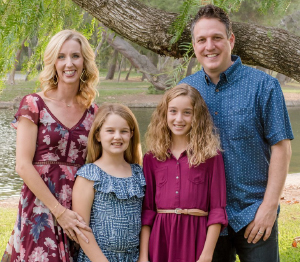 Since 2000, owners Jim and Monica Leontas' vision has been to offer a different kind of furniture-buying experience—one without pushy salespeople, cheap furniture, misleading pricing and endless sales tricks. With this goal in mind, the Leontas' opened Comforts of Home and
The Sofa Shop.
Jim and Monica have created a home furnishings environment where items are on-trend, at a great price, every day. They pride themselves on superior customer service—before, during, and after your purchase.
Comforts of Home and The Sofa Shop provide quality, custom furnishings at 40 to 60% off the prices found at national furniture retailers. Customers have the ability to design the room of their dreams in a comfortable showroom setting, where they can touch and feel each piece. Rather than purchasing online and hoping a product lives up to your expectations, you can see fabrics, finishes, and design details firsthand. Friendly, non-commission associates assist you throughout the furniture buying process, without high-pressure sales tactics.
Whether it's a cozy custom sectional, a bedroom that soothes the soul, an intimate dining room for gatherings or a posh room for the kids, the design team strives to make your furniture wishes come true. The words "custom" and "value" are typically incompatible, but at Comforts of Home and The Sofa Shop, they pride themselves on providing quality, custom furniture at low, wholesale prices.
Don't settle for a mass-produced, "everybody-has-that" sofa. The Sofa Shop and Comforts of Home sofas are made in the U.S.A. Pieces are built to your specifications with solid wood frames, upgraded cushions, springs, and many extras—at no additional charge.
Comforts of Home's success has allowed for continued expansion. In addition to the original location in Laguna Hills, the company has opened The Sofa Shop stores in both San Juan Capistrano and Yorba Linda. The Leontas are thrilled to announce the grand opening of their newest store in Costa Mesa, coming this winter. With over twenty years of custom sofa-making experience, Jim and his team welcome the opportunity to serve you.
Comforts of Home
23170 Del Lago Dr, Laguna Hills
949.770.8888
Comforts of Homesocal.com