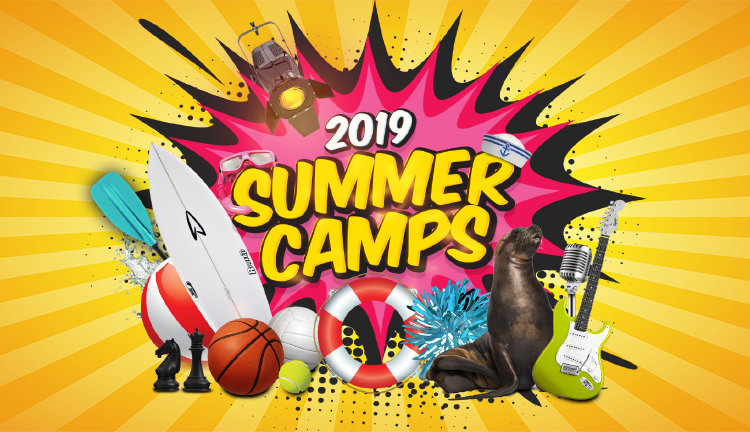 2019 Summer Camp Guide
Fun, summer activities for your kids!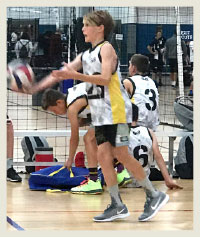 949 VOLLEYBALL CLUB
949 Volleyball Club, celebrating 10 years in San Juan Capistrano, provides summer camps for both boys and girls ages 9 to 18 at any ability level. The club has won 10 Junior Olympic medals, as well as 4 National Championships at the 2013, 2014, 2015 and 2016 Junior National Championships. The summer camp's goal is to teach beginners the fundamentals of the game and to prepare juniors and seniors looking to compete in the NCAA. 949 Volleyball Club promotes sportsmanlike behavior inside and outside of the gym, instills the values of integrity, dedication and hard work, and focuses on having fun! Space is limited; please register early. For more information, contact Justin directly at 949.374.2890 or visit 949vb.com.
ACADEMIC CHESS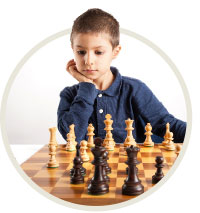 Academic Chess & Strategic Kids are offering super fun summer programming at a great value. Located freeway close in Laguna Hills, the instructors use story base chess lessons to teach strategies and tactics to all levels. Students will use LEGO® to learn engineering concepts and develop problem solving skills in a hands-on, creative environment. Strategic Kids' magic class promotes public speaking through the performance art of magic. Students will perform 1-2 magic tricks each day and craft some of their own magic gear. Campers will also study the Japanese art of Origami, helping them to gain confidence, develop patience and visualize results. Make learning fun for your child this summer with amazing coaches and programs from Strategic Kids and Academic Chess. Find our more at academicchess.com and you can register by calling (949) 348-2892 or emailing orangecounty@academicchess.com. Mention The Local DISH and receive $10 off your camp.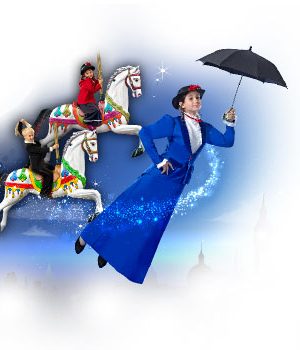 ACTING ACADEMY FOR KIDS
Acting Academy for Kid's Performing Arts Camp has three family-friendly South OC locations this year—The Cabrillo Playhouse in the historic district of San Clemente, Community Roots Academy in Laguna Niguel, and OC Music & Dance in Irvine. Daily classes in music, acting, and dance immerse kids ages 4 to 14 in an authentic performing arts experience. The week-long camps are each guided by professional educators and culminate in a student-centered production with sets, costumes, and lights. Ten distinct week-long programs run from June 10 to August 16. The "core camp" rate is $290 per week with early bird and after-camp enrichment options as well. Go to ActingAcademyforKids.com for details and production schedules.
THE ARTS PROJECT OF OC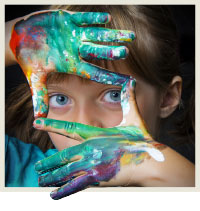 The Arts Project of OC (TAPOC) is your one-stop-shop for all things art. Located in the Talega Business Park in San Clemente, TAPOC offers classes in art, music, voice, acting & dance. These fun and inspiring performing and visual arts summer camps are taught by highly qualified instructors. Weekly summer classes or week-long camps are available for ages 3 to 18. TAPOC's All Things Art Camps run Monday through Friday, from 9 a.m. to 12 p.m. or 1 to 4 p.m. Early and late pick-up is available. The Arts Project will produce three Summer Production Camps: Seussical, Annie and Shrek. These two-week musical theatre camps are offered Monday through Friday, 9 a.m. to 4 p.m. Visit TheArtsProjectOC.com or call 949.276.2787.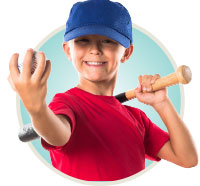 BIG WEST BPA
Big West BPA is Southern California's premier baseball training academy. Centrally located in San Juan Capistrano, Big West BPA's instructors combine their 50+ years of playing and coaching experience to develop the skills necessary to compete at the highest level of amateur baseball. Big West BPA offers a multitude of camps, clinics and club team programs year-round for all ages and playing levels. If your student athlete is looking to take their game to next level, visit BigWestBaseball.com.
BRAIN BUILDERS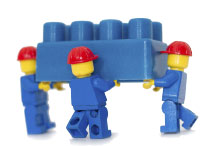 Brain Builders puts the "STEAM" in education — science, technology, engineering, arts, and math. Weekly Engineering with LEGO® camps start in June, and children ages 5 to 14 will learn concepts such as energy, thermodynamics, gravity, robotics, animation, and more! Young builders test their skills and projects against equipment like the Air Cannon, Earthquake Simulator, and the 20' Gravity Race Track. Themed camps such as Battle Bots and Star Wars are structured and goal-oriented and are either a half or a full-day. Get fee info and registration details at BrainBuildersEd.org and put on your thinking cap. Use promo code "thelocaldish" to receive 10% off any camp. Be sure to also check out Brain Builders for LEGO® themed birthday parties.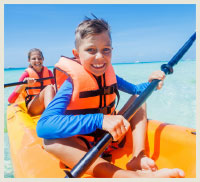 CAMP JAMES
Located near the scenic Back Bay at Newport Dunes in Newport Beach, Camp James has been an Orange County Tradition for 32 years and was awarded "Best Day Camp" for 2016 by Parenting OC Magazine. Ages 4 to 17 will enjoy adventures and make happy memories through a variety of activities: archery, stand-up-paddleboards, STEM, watersports, zip line, drama, a climbing wall, an inflatable water park, mini-golf, laser-tag, dance, karate, fishing, crafts and more. Children love Camp James' caring, award-winning staff, theme weeks, and crazy special events. Parents love the flexible scheduling, outstanding reputation, extended hours, and the ACA Accreditation. Go to CampJames.com to learn more.
CAPISTRANO ACTING ACADEMY
Capistrano Acting Academy's goal is to enhance the lives of its students and families through performing arts. Students not only gain confidence, become better team players and have fun through cultural enrichment, but also develop new long-lasting friendships! As the teaching arm of Camino Real Playhouse, Capistrano Acting Academy's students have the benefit of over 28 years of theatrical and educational experience. Its youth director, Christine Dickinson, is both an Accredited Teacher and a Family Counselor with a bonus – the kids love her! By limiting enrollment, the academy commits to more individualized attention and a more fun and fulfilling experience for your child. Visit CapistranoActingAcademy.org for more info.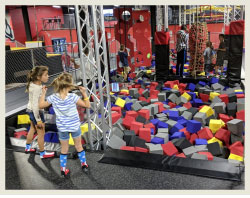 CIRCUS TRIX
Get your jump on at Orange County's hottest new trampoline park, CircusTrix OC. This extreme air sports park offers trampolines, a ninja course, zip line, trapeze, aerial silks, and the crown jewel: SuperTramps! Camps run Monday through Thursday from 8 a.m. to 1 p.m. Ten individual weeks starting 6/10 are available at $200 per week. Arts and crafts, "Junior Flight Crew" training, and Thursday pizza lunch included. Check out CircusTrixOC.com or call 949.445.1340 for more details. Don't miss out on a FLIPping great time!
COAST SPIRIT ATHLETICS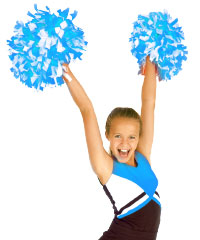 Come be a part of the summer camps at CSA Cheer & Tumbling in San Juan Capistrano! Girls and boys, ages 4 to 14, will learn how to tumble, cheer and dance at Coast Spirit Athletics' facility with competition-sized spring floors, a tumble track, and tumbling equipment. Have fun learning new cheer and tumbling skills and make new friends! Camps include a CSA t-shirt and morning snack. Sessions are offered Monday through Thursday, 9 a.m. to 12 p.m., during the weeks of June 17, June 24, July 15, July 29, August 5 and August 12. CSA's 2019-20 All-Star Cheer tryouts are on May 3, with a clinic on May 2. For registration and additional information regarding camps, teams and classes, please call 949.248.7873 or visit CoastSpirit.com.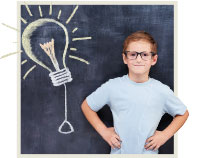 CONCORDIA UNIVERSITY TEEN/KID ENTREPRENEUR ACADEMY
"It's never too early to teach kids and teens business," explains Stephen Christensen, dean of Concordia's business school and founder of the Teen Entrepreneur Academy (TEA) for high school students & Kid Entrepreneur Academy (KEA) for grades 5, 6, 7 and 8. Today's global economy has created a new standard of employment, making entrepreneurship popular with children and young adults preparing for their future careers. TEA provides a one-week residential summer academy open to teenagers interested in learning real-world business principles from successful entrepreneurs. This fun, activity-packed experience allows participants to work in small groups and write actual business plans — with the best plan winning $1,000! KEA is a day-camp open to 5th through 8th graders and offers hands-on instruction in business principles and entrepreneurship. TEA runs July 21 through 27 and KEA runs July 22 through 26 at Concordia University's Irvine campus. Contact Stephen.Christensen@cui.edu or visit cui.edu/tea or cui.edu/kea for more information.
DANA POINT YACHT CLUB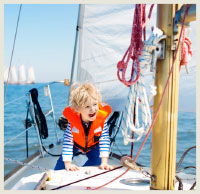 If you've been around Dana Point since 1952, then you've most likely seen the sails of the Dana Point Yacht Club. While it's still committed to the traditions of old, DPYC also has a profound focus on making sailing available to everyone. DPYC offers week-long sailing camps from June 10 – August 16 for children ages 6 to 18 and summer-long racing teams for children 12 to 18. DPYC coaches are highly qualified sailors who emphasize fun and safety. Whether it's your first time on the water, you're an experienced skipper, or you're just looking for an adventure on the water, DPYC has something to offer. Early bird specials run through the beginning of May, so be sure to visit DPYC.org/Juniors for registration, news, photos, and additional information.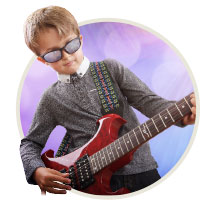 DANMAN'S DANA POINT MUSIC
Celebrating 21 years! Danman's Dana Point Music offers three weeks of kids Music/Rock/Vocal camps starting on June 10. Monday through Friday, camps consist of five days of rehearsals, picking a band name, doing a photoshoot, instruction on your instruments, formulating a set list, and performing Friday for family and friends at StillWater. Instruction on guitar, piano, drums, bass, and vocals is provided by inspiring and professional music teachers. Snacks and drinks are provided daily. The cost is $299 per camp. The jamming begins June 10 at Dana Point Music. Bring in this ad or register before May 10th to receive $25 off. Check out Danmans.com or call 949.496.6556 for more information.
ELLEN GATES EQUESTRIAN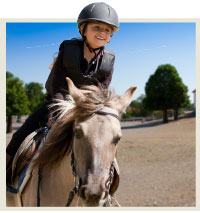 Ellen Gates of Cold Spring Farm is a lifelong equestrian. As a Grand Prix rider and World Cup qualifier, she and her experienced staff share their love and knowledge of horses with campers each summer. Conveniently located in San Juan Capistrano's Sycamore Trails Stables, Ellen and her team offer 6 horse riding camps for children ages 6 to 17, running June through mid-August. All levels of riding experience are welcome. The camp is a fantastic introduction to equestrian life for novice riders. Each child will learn proper riding techniques, horse care and safety, while enjoying some fun crafts in between. Treat your young one to a wonderful experience this summer. Call Ellen at 949.290.4826 and visit OrangeCountyShowJumpers.com for more information. Camp spaces are limited so reserve early.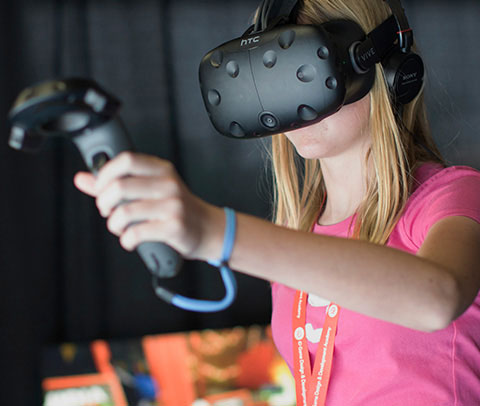 ID TECH HELD AT UC IRVINE
iD Tech is the world leader in summer STEM education, with 400,000 alumni since 1999 and 150 prestigious campus locations, including UC Irvine, Saddleback College, UCSD, UCLA, Stanford, and NYU. Students ages 7-19 learn to code, design video games and Fortnite-inspired levels, mod Minecraft, create with Roblox, engineer robots, work with AI, model and print 3D characters, learn about cybersecurity, and more! Weeklong, day and overnight programs that instill in-demand skills and embolden students to shape the future. 5-10 students per instructor (max 10) so students can enjoy personalized learning at their pace. Learn more about the amazing programs that iD Tech offers at iDtech.com.
GIRL IN THE CURL / BOY IN THE BARREL
If you want an amazing surf experience, then look no further! Girl in the Curl is a legendary surf institution providing quality and safe surf instruction in Hawaii and California since 1987. The organization specializes in both youth and adult classes, clinics, private camps, special occasions, corporate team-building, and women's retreats. Girl in the Curl is proud to work with special needs participants. The surf school is fully insured and has a fun, friendly staff that is trained in CPR and water safety – all with a fun-loving family vibe! Classes are held at the epic surf spot for learning (Doheny State Beach), located in the heart of beautiful Dana Point. All gear is provided and photography services are available upon request. Drop by the shop on Pacific Coast Highway or you can check them out online at GirlInTheCurl.com.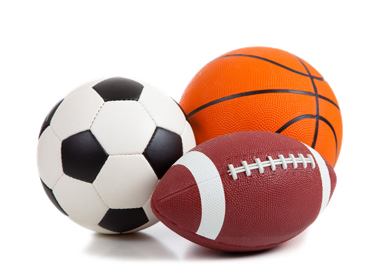 JSERRA ATHLETICS
JSerra Catholic High School is offering youth camps for a variety of its sports programs this summer. Camps begin the week of June 10 and go through August 2. JSerra Athletics camps, run by JSerra head coaches and members of its staff, are a valuable opportunity for kids to be introduced to and improve the necessary skills for the various sports offered at JSerra High School. Aside from golf, all camps take place on the school's campus, which offers some of the finest facilities in the county. For more details, please go to www.jserra.org/athletics/sports-camps or email athletics@jserra.org.
THE JOHNSON ACADEMY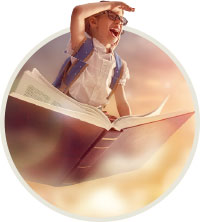 Did you know that one out of every five children struggle in reading? Children who receive intervention before 3rd grade have a 90% chance of increasing their reading skills to meet their intellectual abilities. Due to the high demands of literacy, reading is more important than ever! The Johnson Academy, located in San Juan Capistrano, offers evidence-based reading and math intervention programs to improve phonemic awareness, comprehension, vocabulary knowledge and cognitive abilities. If your child struggles with keeping up in school, please contact the academy to find out more information! Call 949.487.5251 or visit scheduling@ocsllcinc.com.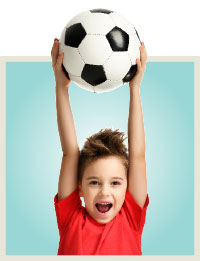 LIL' KICKERS
What do puppies, sharks, aliens and soccer have in common? Lil' Kickers! Lil' Kickers is a child development program filled with creativity, high energy activities and loads of fun. The summer program features the award-winning Lil' Kickers curriculum, multi-sport games and a special science/ crafts curriculum. Each activity is led by professional teachers and coaches to ensure the highest quality program in a safe and comfortable environment. Lil' Kickers South OC offers a half day program in which you can sign up for one, two, three days or an entire week to receive a discount. Register online at LilKickersSouthOC.com.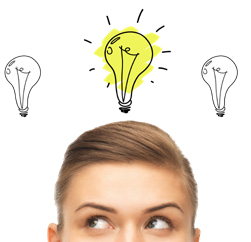 LION ENGAGE
Designed for students entering grades 6-8, Lion Engage offers prospective students the opportunity to explore their passions and prepare for high school life at JSerra through hands-on courses and engaging activities. Students will learn from passionate instructors, build relationships with high school student mentors, and develop their academic interests! Lion Engage is a week-long, full-day (8 a.m. to 3 p.m.) program intended to expose students to diverse facets of high school life. For more information, visit www.jserra.org/lionengage or call Bret Dahlson at 949.493.9307 x1152.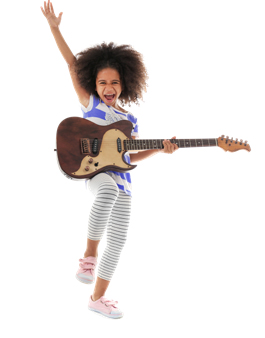 LOS RIOS ROCK SCHOOL
Beginner/Intermediate and Advanced Rock Camps are available at Los Rios Rock School in San Juan Capistrano! Pick from 5, full fun weeks of hands-on live music training and playing with the best instructors and facility in Orange County. Parents, friends and family are invited to see campers live in concert on its professional stage on the last day of camp. Camp tuition is $399 and is due two weeks before camp starts. When enrolling, make sure to ask about the "multiple camper" discount! Camps run Monday through Friday from 9:30 a.m. to 12 p.m. Camp dates are June 17 to 21 (Beginner /Intermediate), June 24 to 28 (Beginner/Intermediate), July 8 to 12 (Beginner/Intermediate), July 15 to 19 (Beginner/Intermediate), and July 29 to Aug 2 (Advanced). Can't make these dates? Make sure to inquire about their year-round music program as well! To enroll, visit LosRiosRockSchool.com/SummerCamps or call 949.456.1081 x708 or email Schedule@LosRiosRockSchool.com.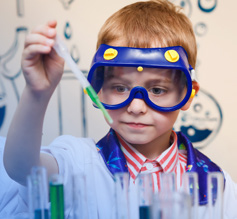 MARINA VIEW PRESCHOOL & KINDERGARTEN
Summer camp at Marina View Preschool and Kindergarten is all about learning and fun! Full and half-day camps run weekdays, June 27 through August 27. Students are welcome to join for one week or all nine weeks. Children, ages 12 months to 6, are invited to participate in weekly, adventure-based camps such as Mad Science, Arts & Crafts, Sports, Music, and Dr. Seuss Week. Let curious minds explore topics in-depth through reading and art projects. Call 949.249.8687 or visit MarinaViewPreschool.com for enrollment and tuition information. Let the fun begin!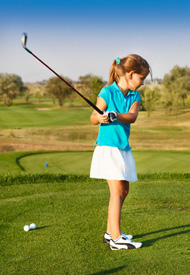 MONARCH BEACH GOLF RESORT GOLF CAMPS
Monarch Beach Golf is dedicated to teaching junior golfers and fostering their love for the game. Their Junior Spring and Summer Golf Camps are run by PGA Coach Certified instructors. Camps primarily focus on fun, helping kids develop the proper golf fundamentals that they can apply on the course. Their instructor's goals are to maximize each child's potential, create well-rounded athletes and instill principles that will create life-long golfers. They offer four-day camps, with Spring Camps running the weeks of April 1, 8 and 15. Their six weeks of Summer Camps will run June 10 to August 22. For more information, visit monarchbeachgolf.com, email Brandon Delgado, Director of Golf at bdelgado@monarchbeachgolf.com, or call 949.248.3014.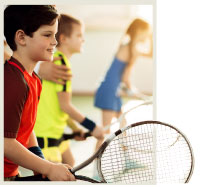 NELLIE GAIL RANCH TENNIS & SWIM CAMP
For the past 25 years, the Nellie Gail Ranch Summer Tennis and Swim Camp has introduced the great game of tennis to over 12,000 of South County's youth. Its priorities are to provide a safe and secure environment where your kids will have a great time. The camp staff is dedicated to giving your children the best experience possible while they learn the great game of tennis. Testimonials from parents tell the story: Tamar Hauptman shared, "All four of our kids have been attending Nellie Gail's camp over the past 10 years and absolutely love it!" Kim Villanueva adds, "When I picked up my daughter on the first day, she pulled me aside and said, 'Mom this was the best camp I have ever been to."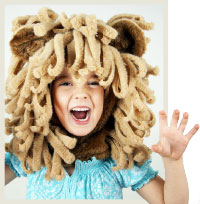 OUR SAVIOR'S LUTHERAN PRESCHOOL CAMP
Our Savior's Lutheran Church and School has a fun-filled summer of camps planned for 2019. Vacation Bible School for children three-years-old and potty-trained through elementary school takes place June 24-28. This year's theme is "ROAR." Preschoolers aged 3 to 5-years-old can sign up for one or all weeks of summer camp as long as all licensing forms are completed. July 1-5 is Patriotic Week; July 8-12 is Sea Life; July 15-19 is Music Week; July 22-26 is Dinosaur Week; and July 29-August 2 is Trains Week. Two and three-year-olds (who do not need to be potty-trained) can attend Sprout Camp which runs August 5-9. For more detailed information, please call 949.492.6165 or visit OurSaviorsSchool.net. See you at camp!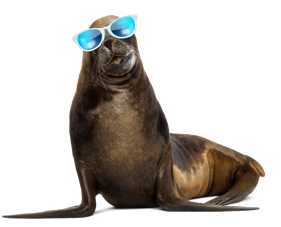 PACIFIC MARINE MAMMAL CENTER
Pacific Marine Mammal Center offers a unique summer experience for children to witness a marine mammal hospital in action! Camp Pinniped is a week-long program where campers learn how the Center rehabilitates seal and sea lion patients through a series of activities including weighing fish, cleaning pens and participating in mock rescue and rehabilitation exercises. Each day has a different marine mammal theme in order to provide a well-rounded study of our ocean environment. Each theme is creatively reinforced through hands-on activities, science labs, arts and crafts. Campers leave empowered with ways they can help protect and preserve our oceans. Every summer has new content so campers who return keep on learning! For more information, visit PacificMMC.org/camp-pinniped.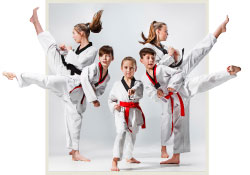 PRIDE MARTIAL ARTS
Experience the difference with elite training from Nationally Certified Instructors at Pride Martial Arts, a top 10 ranked, Best Martial Arts Academy Nationwide. You only have to walk through the door to make the magic happen. Kids can experience Pride's action-packed summer camps while gaining confidence, becoming stronger, and developing leadership skills. Campers will have a blast making new friends and creating unforgettable memories. Pride's summer camp consists of specialized martial arts training, self-defense preparation, weapons education and key activities that help develop physical, mental and social skills. Pride is part of the world's largest martial arts association, the American Taekwondo Association. Call now to enroll in its no cost summer camp at 949.218.8333 or go to Prideata.com and register under "Camps SJC."
PRIME VOLLEYBALL
Prime Volleyball Club's All Skills Camps are for all ages and experience levels as athletes will be separated onto courts by level of play. Sessions focus on individual skills training including hitting and defensive footwork, passing technique, serving, defensive eye-work and reading, arm swing mechanics, setting and overhand passing, as well as game strategies and tactics with game-like play each day. Prime coaches teach fundamental volleyball skills using the same training methods and techniques as the USA Olympic teams, as multiple Prime coaches have worked with Team USA! Prime helps athletes make key technical adjustments to bring their game to the next level. Prime Volleyball training is fast-paced, competitive, and fun! Get all the info and register online at PrimeVolleyballClub.com.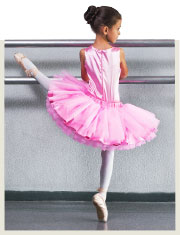 SAN CLEMENTE DANCE
Join San Clemente Dance for a fun and exciting summer of camps and workshops! Beginners or advanced participants, from ages 3 to adults, can choose from a wide range of options. A 9-week summer session with once-a-week classes and week-long dance camps are available. Young dancers, ages 3 to 6, can join in week-long camps filled with arts & crafts, story time, snacks, fun and games. Intensive workshops for beginning, intermediate, and advanced dancers featuring hip hop, jazz, ballet, tap, musical theater and tumbling, are also offered at SCDPAC and taught by some of California's top instructors. For information on week-long Hip Hop and Ballet Intensives, and additional camp and class registrations, please go to SanClementeDance.com or call 949.498.7571.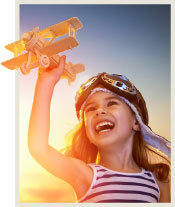 SAN CLEMENTE PRESBYTERIAN CHURCH VBS
Okay kids, get ready and be ready for the best week ever— it's VBS 2019! What's VBS? It's a week of music with the live VBS Band singing fun songs, outrageous lessons to know God and trust God, and daily challenges for you to help others know God. Every day, you'll encounter amazing games, crafts, missions, food and friends. Want more? At VBS on Sunday, July 28, you're invited to bring your family and friends to celebrate the culmination of a week's activities by praising God, worshiping, and enjoying music and dessert! Don't miss out on how you can raise your game and POWER UP this summer: July 22-26, 9 a.m. to 12 p.m. Register at SCPres.org under "EVENTS."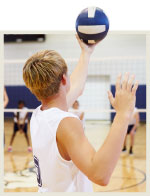 SAN CLEMENTE VOLLEYBALL CLUB
San Clemente Volleyball Club is proud to announce the opening of its own facility in the heart of San Clemente. They now provide year-round programs for boys and girls, grades K-12, in San Clemente and Ladera Ranch. At the younger ages, experienced coaches help kids learn the fundamental skills and motor learning necessary to have fun playing volleyball. At the higher levels, Club director Tom Beard (NCAA Champion and USA All-American), has developed a system of training that makes the most of each player's talent. "It's our goal to help athletes' reach their potential by challenging them to work hard and make small improvements every time they come in the gym." For more info on summer camps and programs, call 949.374.9320, visit sanclementevb.com or email jen@sanclementevb.com.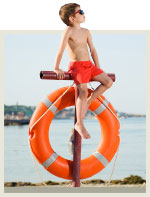 SAN CLEMENTE JR. LIFEGUARDS
The San Clemente Junior Lifeguard Program is an ocean and beach safety program for young people ages 9 to 17. Participants receive education and experience in ocean safety, first aid, rescue techniques, body surfing, board surfing, physical fitness, and Marine Safety operations. This fun-filled, three-week program meets just north of the San Clemente Pier. Parents can choose from one of six sessions beginning in June and ending in August. New participants must first pass a mandatory swim test. Swim tests are held at the San Clemente Aquatic Center on select weekends in April. Visit the JG website: www.san-clemente.org/jg or parents can call 949.361.8261.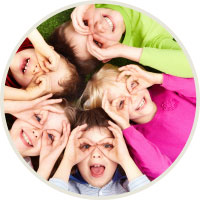 ST. ANNE SUMMER KNIGHTS DAY CAMP
The Summer Knights Day Camp in Laguna Niguel is the ideal combination of fun and education for kids, with convenience and flexibility for parents. Camp days are filled with a balance of light academics, arts and crafts, water play, weekly themes, special guests, cooking, and field trips with a flexible schedule for working parents, or for kids who are just looking for some fun this summer. The eight-week long camp begins June 10 with full-day, half-day, and extended hour options. Students from two years of age through middle school are welcome to join for one week or all eight. Older kids will love the Middle School "Club" option. Visit www.st-anne.org/summercamp for more detailed information or to register.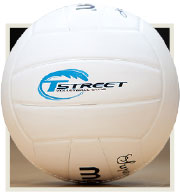 TSTREET VOLLEYBALL CLUB
Ranked as the #1 Volleyball Club in Orange County, Tstreet is centrally located in the Irvine Spectrum area. Tstreet offers a full range of position-specific, general skills, sand camps and clinics throughout the summer. Training is open to boys and girls and its program caters to experienced, as well as introductory level athletes. Last summer, the improvement of its inexperienced "day campers" was phenomenal. Participants went from no volleyball experience to making school teams and earning roster spots on high-level club teams! TStreet is owned by two-time Olympic Gold Medalist coach and player Troy Tanner who brings his philosophy of "achieving one's highest potential" to the club. Proper movement patterns & mechanics, repetitions, feedback and fun are emphasized in its amazing state-of-the art gym. Sign up online at TstreetVolleyball.com.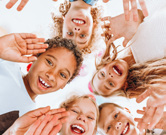 TEMPLE BETH EL'S CAMP KOCHAVIM
The Early Childhood Center (ECC) will host eight, one-week, fun-themed programs from June 17 to August 9. The ECC will offer a one morning per week Parent/Toddler class for infants and toddlers from 7 months to 2-years. Children ages 2 to 4 can attend a 2, 3, 4 or 5-day-a-week preschool program. "Get Set for Kindergarten Camp" is open to children entering Kindergarten, 3, 4 or 5 days a week. Each week will include a special onsite visitor such as the LEGO® Racetrack or a petting zoo. Afternoon programs include, cooking, science, music, art and "Amazing Athletes." Contact the ECC at 949.362.3999 x317 or visit TBESOC.org for additional information.