Holiday Happenings in South OC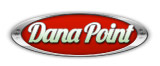 Seaing Is Believing
Climb aboard and take a 20-minute Harbor Boat Ride With Santa and his helpers on December 1st and 2nd from 10 a.m. to 2 p.m. at the Dana Wharf Sportfishing docks in the Dana Point Harbor. The Jolly One will take photos with the kids and listen to Christmas wishes as you cruise the Harbor. Bring your cameras and bundle up. A $3 donation to the El Camino Real Junior Woman's Club is appreciated. For more information, call 949.496.5794 or 949.923.2255 or visit DanaPointHarbor.com or DanaWharf.com.
Lights, Camera, ACTION!
You're not plugged in if the 38th Annual Dana Point Harbor Boat Parade of Lights passes you by. On December 7th, 8th, 14th and 15th at 7:30 p.m., boaters from all around Orange County will decorate their vessels and set sail on "A Hollywood Holiday." Awards for Judges Choice, Best Theme, Best Use of Lights, Best Animation, Most Colorful, Most Original, Best Sailboat, Best Powerboat and the Yacht Club with the Most Entries will be presented. You can view the parade from anywhere in the Harbor or make a reservation at one of its restaurants for a cozy and warm spot indoors. If you want to get in on the action, but are short a boat, then purchase a ticket on a Dana Wharf Sportfishing craft at DanaWharf.com. For more information and parade registration, visit DanaPointHarbor.com.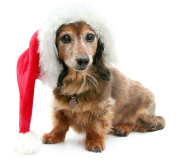 Hot Diggity!
On December 1st from 10 a.m. to 2 p.m., bring one or all of your pets to Aegis Living of Dana Point (26922 Camino de Estrella) for Pet Project Foundation's 2nd Annual Santa Claus and Paws event. Local veterinarians will play Santa and pose for professional photos with your family and furry friends. Get your Christmas card photo done early and check out the Holiday Bowzarr offering gifts and treats for you and your pet.
You'll have a second chance for a snapshot with Fido at the Santa Paws event on December 15th from 10 a.m. to 3 p.m. in the Dana Point Harbor (El Torito Courtyard). Have your picture taken for a nominal fee and support the efforts of the Pet Project Foundation (PetProjectFoundation.org).
Child's Play
Who says we don't get snow in Orange County? Dana Point's La Plaza Park (34111 La Plaza Street) will be filled with the fluffy stuff at the annual Winter Festival on Saturday, December 8th from noon to 7 p.m. The kids will have a ball at this winter wonderland featuring a petting zoo with actual reindeer, visits with Santa, cookie decorating, games, crafts, a holiday movie and the tree lighting ceremony. To learn more, call 949.248.3530.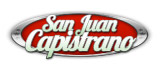 Free For All
The annual Tree Lighting Celebration at Town Center Park begins on December 1st at 4:00 p.m. with pre-show events including choir, orchestra and dance performances by local high school students. The main event begins at 5:00 p.m. with a production directed and choreographed by David Green of Musical Theater University along with a special performance featuring Renee Bond. The Christmas tree will be lit at 5:45 p.m.
Following the ceremony, stroll over to San Juan's historic Los Rios District for a free Christmas train ride and photos with Santa. A holiday marionette show will take place on Verdugo Street with show times at 6:30 p.m. and 7:15 p.m. Zoomars is offering complimentary admission to its petting zoo and Pathway to Hope will perform a live nativity at Zoomars at 6:15 and 7:00 p.m. For more information on these events, contact the City of San Juan Community Capistrano at 949.493.5911.
On A Mission
Celebrate the holidays with Mission San Juan Capistrano on December 1st from 5:30 to 8 p.m. in downtown San Juan Capistrano.Christmas at the Mission is a fun and festive event for the whole family featuring local musical performance groups, crafts for the kids and scrumptious food. Admission is $5.00; kids 4 to 11 are $3.00 and kids under 3 are free. Admission is also free to Mission and parish members and active military. Go to MissionSJC.com for more info.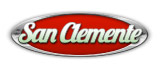 CHRISTMAS AT THE CASA
Enjoy the spirit of the season at Christmas at the Casa on December 1st from 5:30 to 7:30 p.m. You'll find the Casa splendidly decorated for the holidays and Santa, Dickens carolers, hot chocolate, cookies, kid's crafts and holiday entertainment will be provided. Admission is free. To learn more, visit CasaRomantica.org.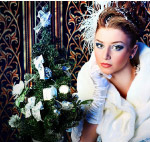 Decked Out Halls
On Sunday, December 2nd from 11 a.m. to 4 p.m., feast your eyes on this year's Christmas Home Tour in San Clemente's Cyprus Cove Community. Sponsored by the Assistance League of Capistrano Valley, four beautifully decorated homes will supply plenty of holiday design inspiration for guests. Convenient parking is provided at Concordia Elementary School (3120 Avenida Del Presidente) and shuttle buses will transport attendees to and from the school's parking lot and gated community. The last shuttle departs at 3:30. Wear comfortable, low-heeled or flat walking shoes. For tickets and for additional information, call 949.291.8408 or visit CapistranoValley.AssistanceLeague.org.
No Time Like The Present
Join the Family Assistance Ministries at the San Clemente Community Center for its annual Toy Drive and Annual Adopt-A-Family Gift Program on December 15th from 10 a.m. to noon. Local children in need will receive presents and lunch at this wonderful e

vent. If you're interested in attending or donating gifts, please call 949.492.8477 or go to Family-Assistance.org.
Now Serving
The 4th Annual Adopt A Marine Holiday Dinner takes place at 7 p.m. on December 16th. The San Clemente Watershed TaskForce and the Holiday Inn Express have partnered to host 100 Marines that are unable to go home for the holidays. Your $25 tax-deductible donation provides a Marine with a holiday dinner, live entertainment and an opportunity to win prizes. To make a donation, please go to SCwatersheds.com or call 949.366.2326.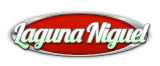 Bright Idea
Mingle with friends, munch on cookies, sip hot chocolate and enjoy the songs of the season on December 1st from 4:30 to 6:30 p.m. at theChristmas Tree Lighting event at City Hall. St. Anne Holiday Strings, Dana Hills High School Dickens Carolers and Center Stage Dance Studio will furnish the music and entertainment. Children's activities include crafts, face painting, cookie decorating, balloon twisting and more. Christmas' most treasured celebrity will also be making an appearance! Get into the spirit of giving by donating a new toy to the families of the 1st Battalion, 4th Marine Regiment and the USS McClusky.
Come To Light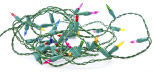 Dust off the strands and dig out the ladder for Laguna Niguel's Holiday Lights Decorating Contest. A $25 Home Depot gift card will be awarded to the best home in each of these categories: Most Traditional, Best Animation, Most Creative, Best Display of Lights, Best Display of Lights and Music and Best Homemade Display. In addition, a sign will be presented to the street that shows the most community spirit! The entry deadline is December 3rd at 9 a.m. and judging will take place on the 4th from 5 to 10 p.m. For more information and to download an entry form, visit CityofLagunaNiguel.org.
Get The Show On The Road
Strike up the band! Laguna Niguel's Holiday Parade takes place on December 8th at 10 a.m. on Crown Valley Parkway between Nueva Vista and Crown Valley Park. Spirit-filled youth groups, classic auto clubs, beautiful equestrian units, patriotic and inspirational military tributes and, of course, marching bands will participate in this year's "Honoring Our Heroes" themed event.
Take Note
Naughty or nice? Get Saint Nick's answer through Laguna Niguel's Letters to Santa program. Simply place your letter in the "North Pole" mailbox in front of the Crown Valley Community Park Office fromNovember 19th through December 13th and await Mr. Claus' r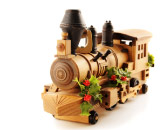 eply.

A Good Run
The Metrolink Holiday Toy Express Train will roll through South Orange County spreading holiday cheer! Take the entire family to see the spectacular holiday show, lights and Santa Claus' arrival. The first local stop is San Clemente's North Beach Station at 7:45 p.m. on December 8th. The train heads down the tracks on December 15th to Laguna Niguel at 5:45 and then San Juan Capistrano at 6:45. Please bring a new, unwrapped toy for the ABC7 and Southland Firefighters "Spark of Love Toy Drive."